Complete testing and treatment for OSA (Obstructive Sleep Apnoea) and Sleep Disorders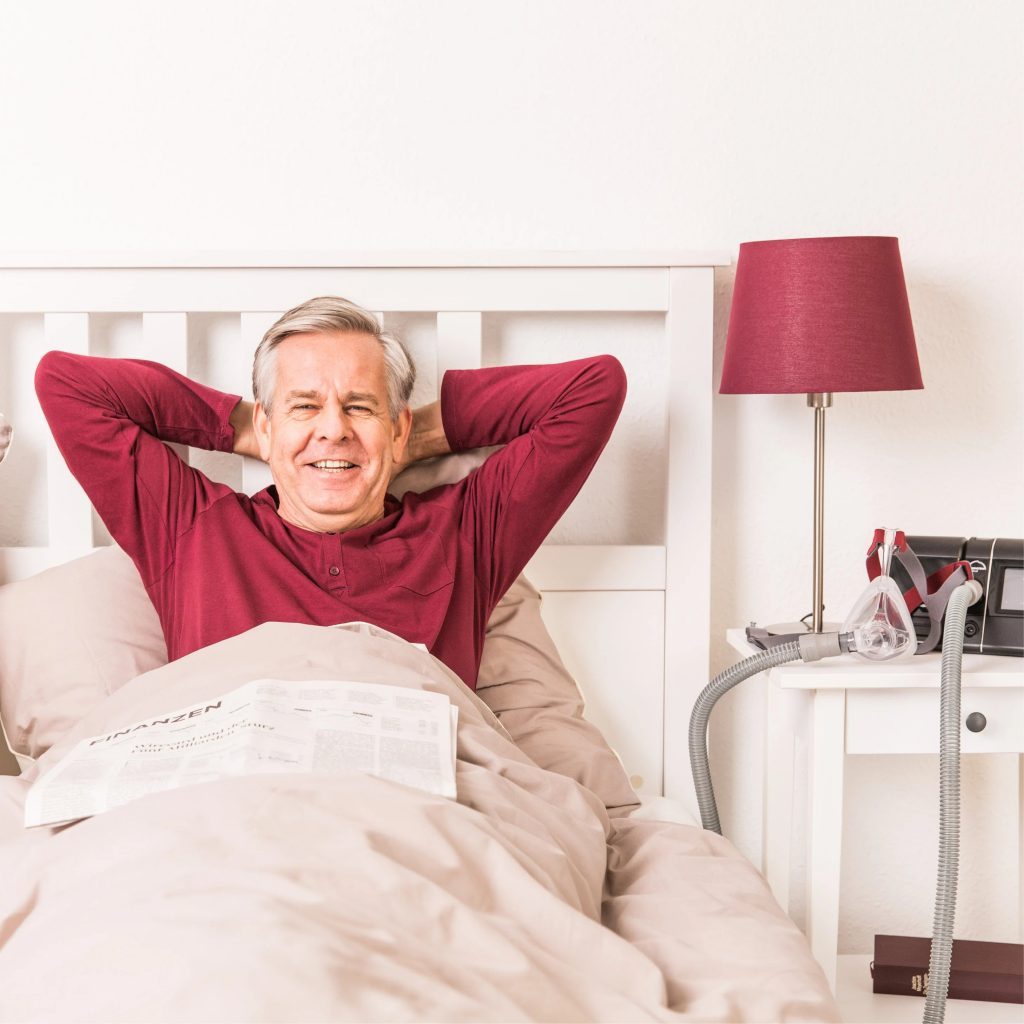 Breathe Better, Sleep Better.
The Breathing & Medical Sleep Services clinic offers a full range of diagnostic and clinical services to increase your quality of sleep, health and life. If you are interested to know whether you could benefit from a sleep test, take our online screening test here.
No need to leave home – we are equipped with the latest telehealth technology and portable sleep diagnostic devices.
The Process:
Book a free phone call for initial assessment or take our online screening test.
If needed, undertake an overnight sleep study – in the comfort of your own bed! We will send the equipment to you and walk you through how to set it up.
Our medical team of physiologists and physicians will interpret the results and prescribe the best course of action.  This could be CPAP treatment for OSA (Obstructive Sleep Apnea), or as simple as sleep and lifestyle advice.
Book your FREE phone call for initial assessment or,
Book your Sleep Assessment and Consultation with our Clinical Sleep Physiologist:
CPAP Therapy
If PAP therapy is indicated for a patient, Breathing & Medical have access to a premium range of CPAP and APAP devices.  From small and light battery powered travel devices, to the latest clinical advancements from European manufacturers, we will have a device to suit both your health needs and support your lifestyle.
Löwenstein CPAP/APAP Range
Löwenstein is the worlds premium provider of PAP devices for sleep and breathing support. Manufactured in Germany, Löwenstein lead the way in clinical advantages for patients.
iDisc CPAP/APAP Range
The iDisc range combines the best of both worlds, offering a hybrid machine that is both a fully functioned 'bedside' PAP unit and a battery operated travel PAP unit.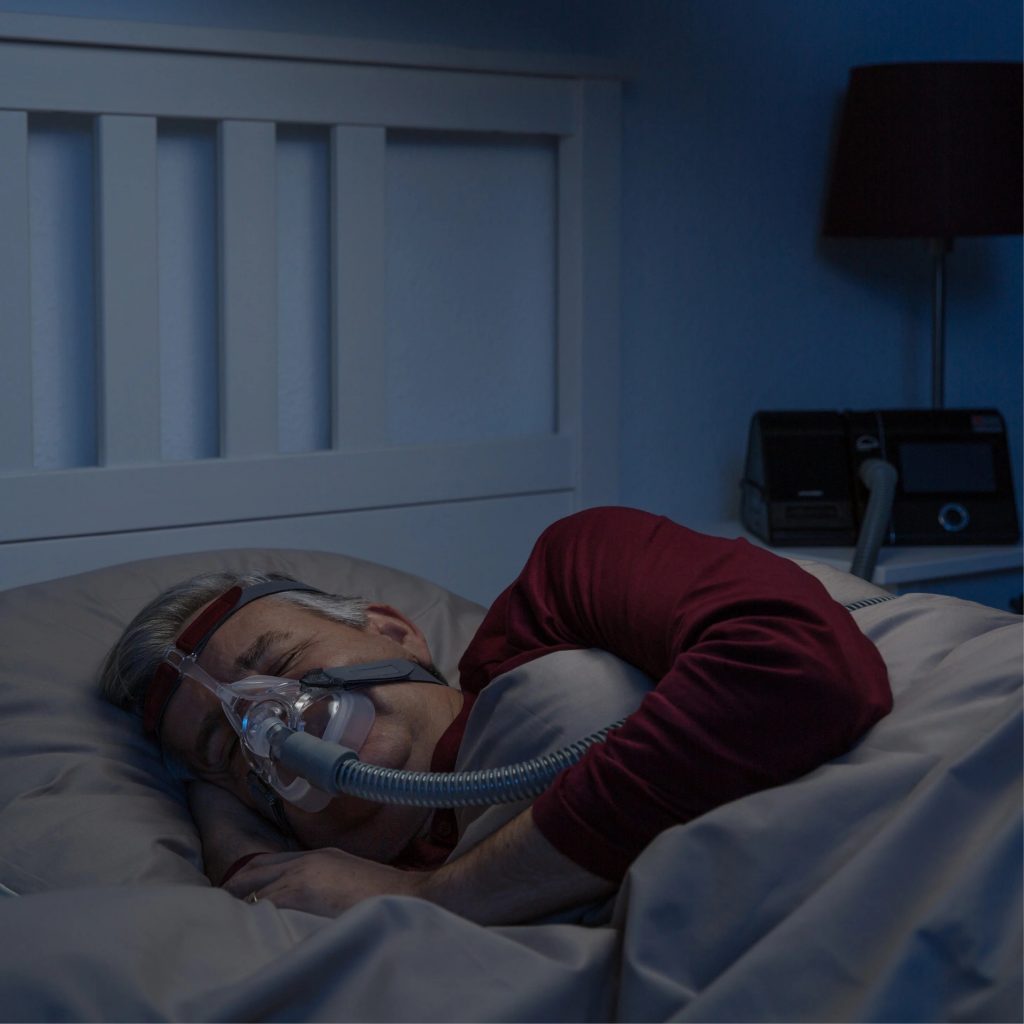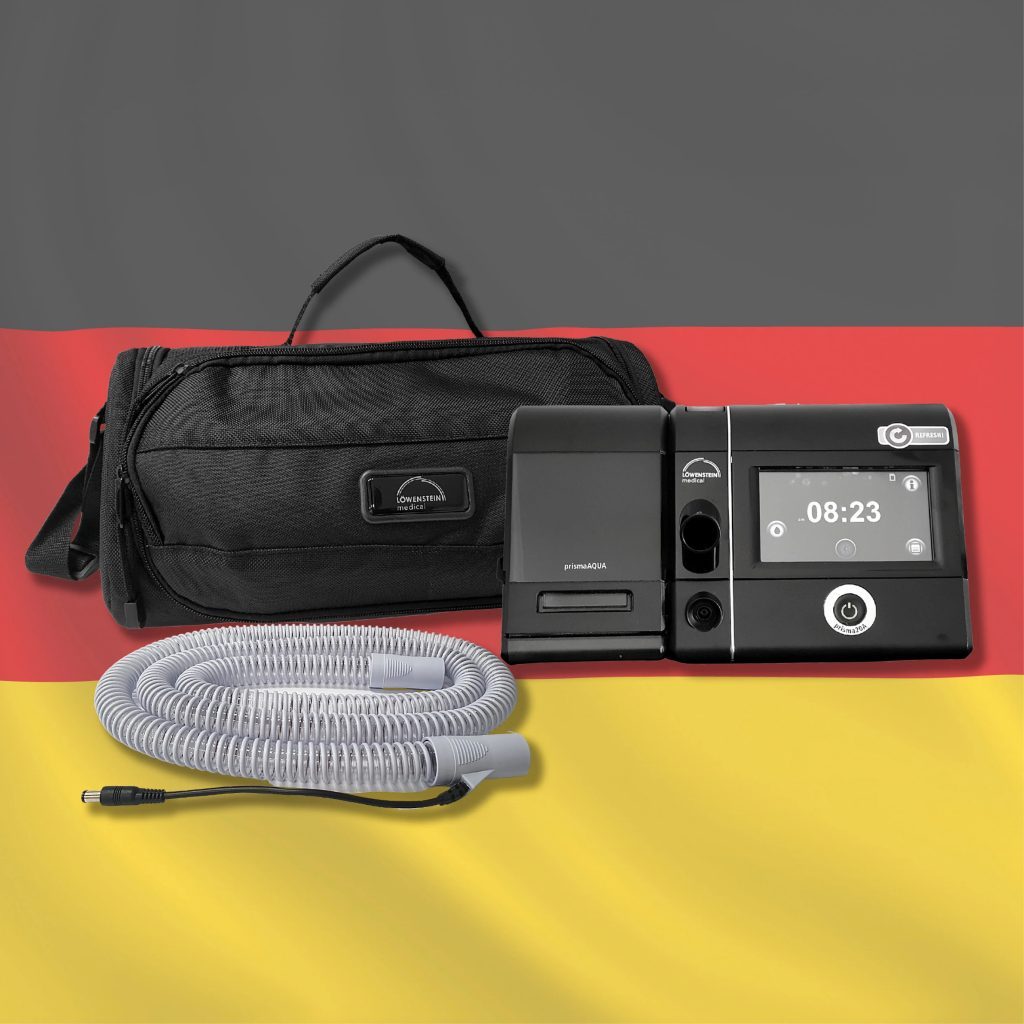 Prisma Therapy Range
Welcome to the comfort zone.
The German-made Löwenstein PrismaLINE (or Prisma range) consists of leading-edge sleep apnoea devices in the global market. All devices are warehoused & serviced locally, with a 5-year warranty.
With the help of a superior algorithm, the Prisma range of automatic devices provides continuous pressure adjustments tailored specifically to the patient's needs, providing highly effective treatment.
Reportedly, users of the Prisma range experience superior & unique treatment benefits & overall comfort, we call this 'The Löwenstein Difference'.
SOMNO Therapy Range
Effective. Reliable. Unparalleled Silence.
Introducing the SOMNObalance e APAP/CPAP Treatment device & SOMNOsoft2e CPAP device from the trusted SOMNO range by Löwenstein. These are made in Germany and offer superior quality & durability, in a simple but very functional device.
Both devices feature the integrated highly efficient SOMNOaqua humidifier with adjustable humidification settings, SoftPAP, SoftStart & auto start/stop. SOMNObalance e APAP/CPAP device also has an efficacious APAP treatment algorithm that proactively optimises the night's sleep & has an adjustable rate of pressure change.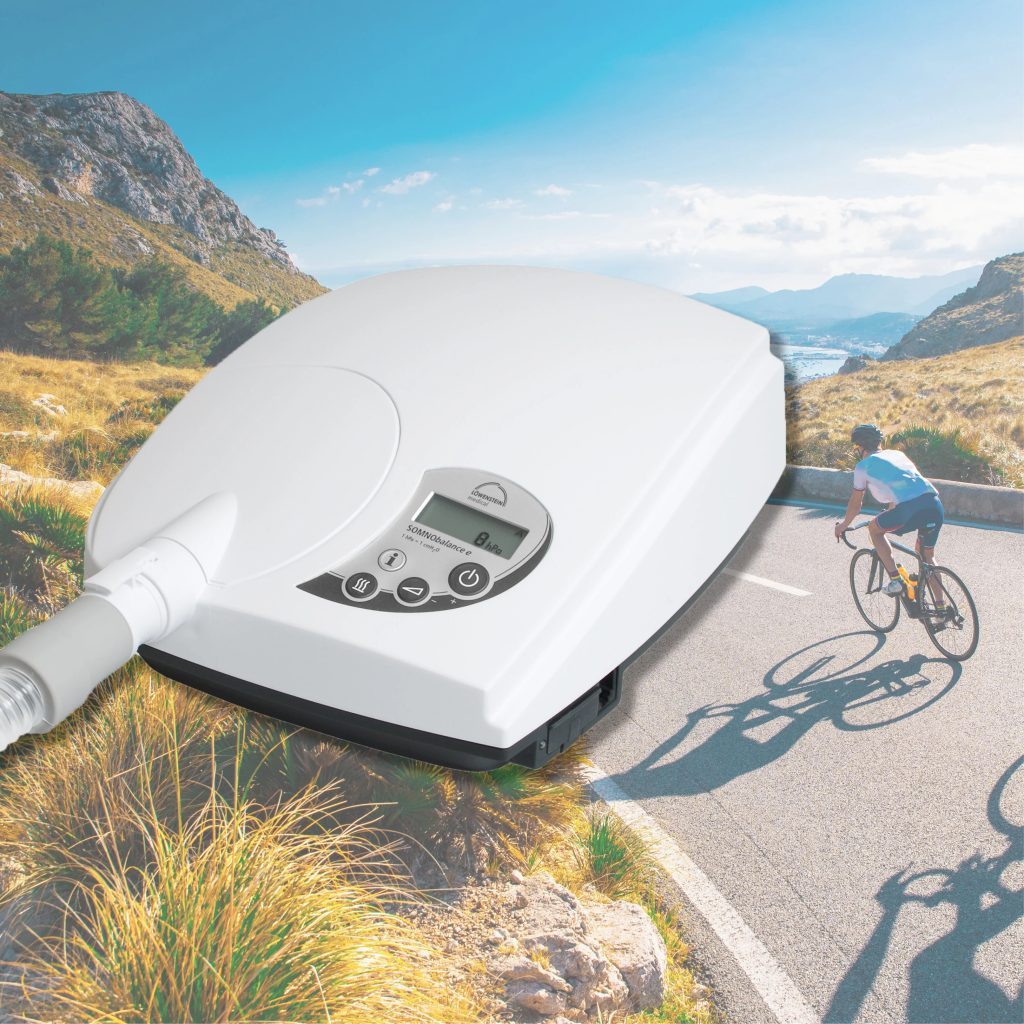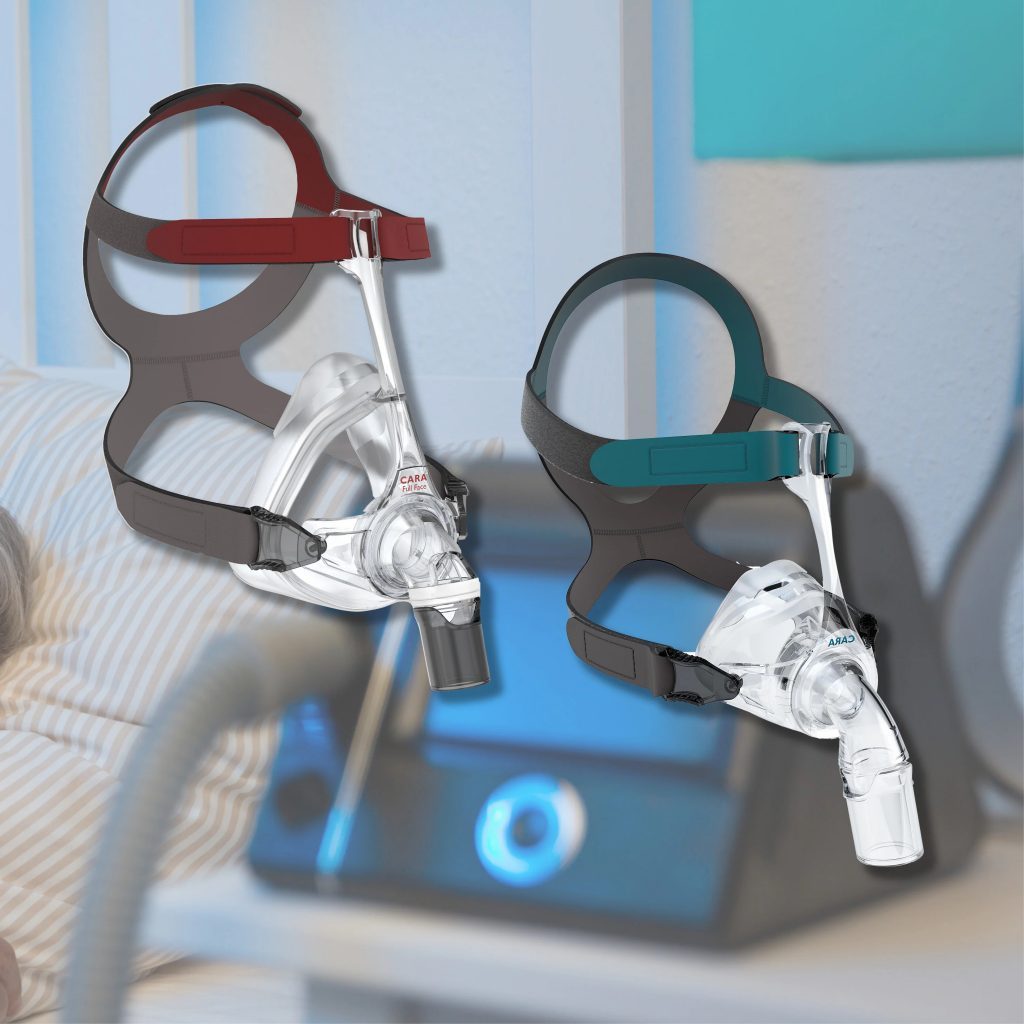 CARA Masks
Sleep Soundly.
The thoroughly modern nasal & full face masks in the CARA family satisfy patient requirements for a perfect fit, great wearing comfort, gentle, quiet exhalation & good skin compatibility.
The successful CARA masks wins over fans with it's lightness, the soft supple mask cushion, adjustable headgear, excellent fit and other clever details.
iDisc Portable PAP Range
The iDisc offers the quality and humidification of an everyday PAP device as well as the ability to conveniently downsize when travelling. One click of a button releases the iDisc from the home humidifier dock and converts it into a compact portable device so there is no need to worry about carrying additional bulky CPAP luggage. The high quality touch screen featured on the iDisc series brings class and ease of use to the device. The colour screen is touch sensitive and very easy to navigate. The device features comprehensive 'on-screen' sleep reports including central & RERA event detection as well as CSR.