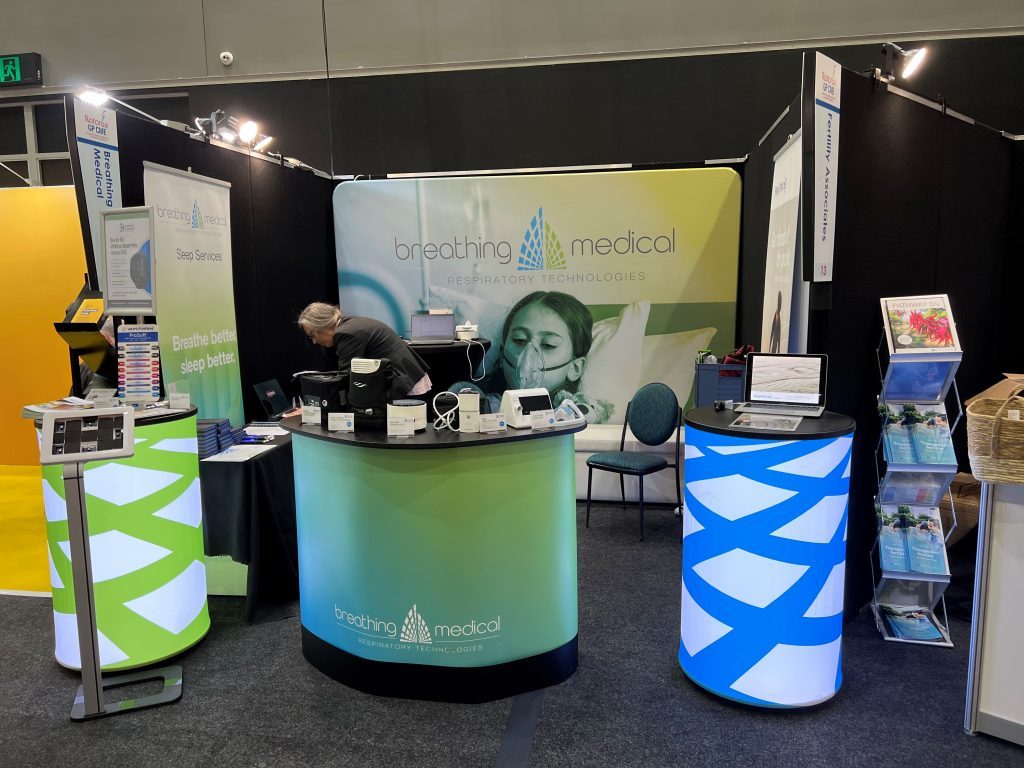 We are excited to announce that Breathing & Medical is at GPCME in Rotorua from today through to 12 June, located at:
Stand 14
Rotorua Energy Events Centre
Conference & Medical Exhibition
New Zealand
Breathing and Medical will be displaying our range of respiratory devices including our new Kingon Oxygen Therapy device, CO2 meters, and the exciting new Vapotherm. Along with world leading respiratory solutions, our Lead Sleep Physiologist Catherine Corble is on site discussing the private sleep clinic that treats sleep apnea and other sleep conditions. When you visit our stand you also go in the draw to win a new Garmin smart watch!
"I love coming to GPCME as it provides an amazing opportunity to connect with leading medical professionals", says Catherine who is very familiar with these events having been in 2021. "I'm available all weekend to discuss the sleep clinic and how I can work with GPs and their patients to get back a better quality of life through better sleep."
Supported by Cath is National Key Account Product Manager, Lee Carruthers, who heads up the respiratory devices. "We are thrilled to be at GPCME and I am looking forward to meeting new contacts and building meaningful relationships with our customers", says Lee, as GPCME is her first conference with the Breathing and Medical business.
Lee has already introduced new products to the portfolio, which present innovation and realise new technological possibilities for healthcare professionals in primary care environments.
On display at the stand are also the CPAP sleep therapy range, designed to enhance sleep and treat conditions like sleep apnea.
Breathing and Medical will also be attending GPCME South, for all of those attending in Christchurch from 11 -14 August, please see details below:
Te Pae Christchurch Convention Centre
Conference & Medical Exhibition
New Zealand