Breathing and Respiratory Devices
A full range of breathing and respiratory equipment, including CPAP, Ventilators, Nebulisers, Oxygen concentrators and more.
Featured Product
iDisc 360 Portable CPAP
Transforms from Premium to Portable in just one click!
The new SmartMed iDisc Auto Device is the only high-performance all round PAP solution in the world. The relentless pursuit of perfection & care has brought quality & portability together.
Available as a Portable Travel Device or upgrade to the 'Hybrid' which includes Humidifier and Heated Tube for home use.
The iDisc offers the quality and humidification of an everyday PAP device as well as the ability to conveniently downsize when travelling. One click of a button releases the iDisc from the home humidifier dock and converts it into a compact portable device so there is no need to worry about carrying additional bulky CPAP luggage. The high quality touch screen featured on the iDisc series brings class and ease of use to the device. The colour screen is touch sensitive and very easy to navigate. The device features comprehensive 'on-screen' sleep reports including central & RERA event detection as well as CSR.
For complete freedom off the grid, grab an iPower battery disc for up to 12 hours of CPAP therapy!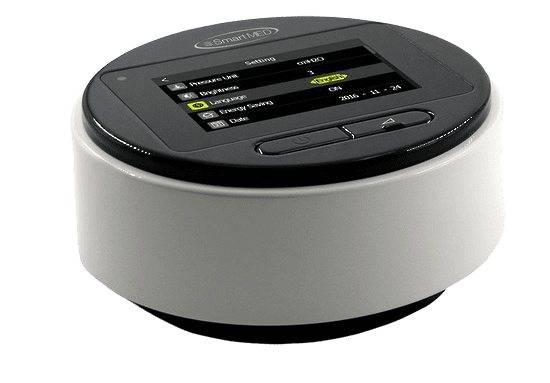 Breathing and Medical Ltd supplies hospitals in Australia and New Zealand with respiratory equipment including ventilators, masks, oxygen concentrators and all items relating to breathing. We also supply quality CPAP sleep machines to Sleep Clinics, Sleep Laboratories and Hospitals.